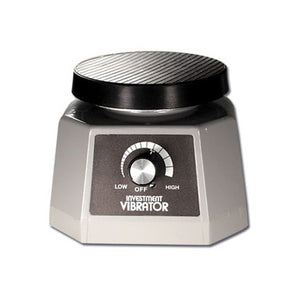 This Select Dental Vibrator is built for durability and features 3 speeds: Low, Medium and High.
The Speed Selector Dial allows the technician to vibrate a mixing bowl or flask at the correct speed for the plaster, stone or viscous solution to de-bubble.
The rubber top is removable for easy cleaning and replacement.
Four soft rubber suction cup feet prevent spills caused by creep with a firm hold even during the heaviest vibration cycles.